Who are the Youth in Transition?
As we arrive at the beautiful mountains of Piazza Armerina, 900 m above sea level, a gentle mist welcomes us and we can finally breathe the fresh air after 12 hours of travelling. "These are some of the poorest areas in Italy", a member of our partner organisation tells us, but also one of the richest, most vivid cultures with many influences from around the world. Over time Sicily has been under multiple rules including Greek, Spanish, Arab-Byzantine, Roman, Norman and many others. The history in all its glory, cruelty and diversity can be felt everywhere you go with many buildings and artworks still intact. 
Gaia Education (Myself, Saskia from Communications and Jane, Project Coordinator) are here for the next three days on a Youth in Transition Erasmus+ project meeting along with people from our partner organisations: Don Bosco 2000 (our Sicilian host), Noah Friends of Earth, Platform Footprint, Hallo Klima! and LØS. Collectively we made a diverse group of people with extensive knowledge of various aspects of sustainability and regeneration. The team is also lucky to have a student writing a master's dissertation on the project and hopefully, this will generate interest and awareness of holistic sustainability education, the role of arts in it along with systemic thinking. 
Who are the Youth in Transition? 
The project is aimed at marginalised young people; this includes young people who live in poverty, are court-involved (i.e. juvenile justice, child welfare), live with a disability, identify as sexual minorities or possess undocumented immigrant status. 
The project started about a year ago and we're thrilled to finally meet the people we've been working with online, in-person. The days were long and eventful, and we were all prepared to work hard for the time we had together.
The main outcome of the project was to produce an open-source handbook for running a workshop that will follow the Gaia Education 4 Dimensional framework; approaching sustainability from a point of interconnectedness by identifying social, ecological, economic and worldview aspects and looking at being sustainable in all aspects in order to become regenerative.
The main target group of the project are hard to reach youth in Europe and we were looking for ways to engage them through holistic sustainability via creativity and arts. The handbook will include several creative exercises and workshop ideas in each of the dimensions that anyone can use in their facilitation or teaching. The ethos of the project is to use participatory methods that honour the workshop partakers existing knowledge on the topics and prepare the trainers for emergent design (where plans for taking steps and using tools gradually emerge from participants' reflections).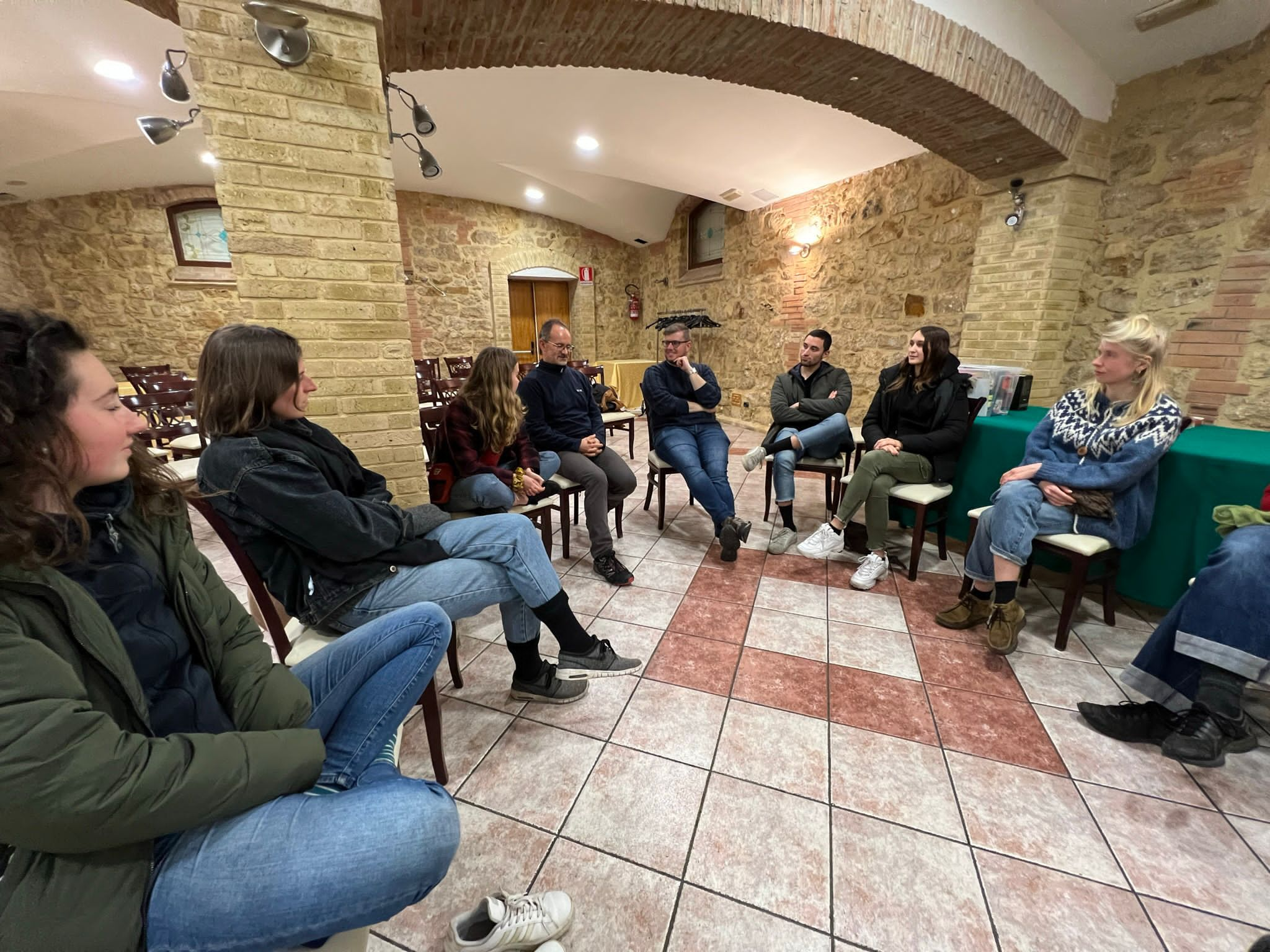 Along with the handbook, a digital platform is being developed; a place of community where educators, trainers, facilitators and teachers can come together and discuss and reflect on their practises and exchange tips. The digital platform will be a complementary blended learning tool that educators can use during the workshops. The page will also have a lot of information on the four dimensions of sustainability and how the partner organisations are tackling these issues. 
The partner organisations also had the honour of running a pilot with Don Bosco's group of economic migrants from Senegal, Bangladesh, Ivory Coast and Ghana. After some translation issues, everyone started to find a common understanding through music, games, food and dances from around the world 💃
There were games and exercises from all the dimensions; ecological, worldview, economic and social. The participants valued the experience and also gave the project invaluable insight on what works and what exercises still need to be developed. 
The highlight of meeting face-to-face is truly the exchange of knowledge, seeing the day-to-day of our partner organisations on the ground and connecting with some of the groups of people the project is aimed at. There is certainly still a lot of work to do before the end of the project, but the foundation is there. The plan for the summer is to organise a Training of Trainers along with another pilot; this will be done with some trainers in Europe already working with young people to harvest their feedback and develop ideas in order to produce a valuable handbook that can be used by many. 
What tools or methods would you like to see being utilised more in holistic sustainability education?

Images taken by Jane Rasbash, Saskia Rodrigues, Peter Gringinger
To follow the development of the project, you can do so on Instagram and Facebook