ZYCALA!
Zambian Youth for Conservation, Agriculture & Livelihood Action






Funded by the Scottish Government
October 2017 - 2021


Gaia Education, WWF Zambia and the Young Emerging Farmers Initiative (YEFI) launched, on the 1st October 2017, a three-year project in the districts of Chitambo, Serenje and Mkushi in Central Province, Zambia. Funding was provided by Scottish Government, as part of its Zambia and Rwanda Development Programmes Funding Round.
The project has been building the capacity of 420 majority-female local youth leaders to become active and effective change agents in campaigning on social and environmental issues, sustainable income generation and food security actions. The youth change agents have reached out to over 300,000 youth to raise awareness of the need for innovative social and natural systems management through multiplier actions on ecosystems regeneration and advocacy campaigns.
The empowered youth have been working with households to increase food security through diversification and abundance of nutritional farm produce and 27 community enterprises. Beekeeping, vegetable conservation, fisheries, dried turmeric and native tree nurseries have been identified as great opportunities for youth-led income generation.
They have benefitted from Gaia Education's expertise in community building, agroecology and sustainable livelihoods, WWF Zambia's mastery of conservation, advocacy and communication, and YEFI's experience in youth-led programmes and young farmers' networks, and are now leading their communities to increased food security and a 40% net increase in income so far, through beekeeping, agro-ecological farming techniques, food preservation, poultry rearing and turmeric cultivation.
Take a look at these ZYCALA Instruction Sheets (available here) for how to create and prepare organic compost, liquid manure, fish tonic, and much more.
And these films below were developed to train other young farmers in agro-ecological farming techniques...
Project Films
Step by Step Guide to Making Liquid Manure
Step by Step Guide to Making Organic Compost

Watch how the community of the Chimbwi village are baiting beehives
BEEKEEPING
The bee-keeping enterprises, in particular, have turned out to be a  big success. The high quality of the honey produced, and the growth and consistency of production, are now attracting international buyers!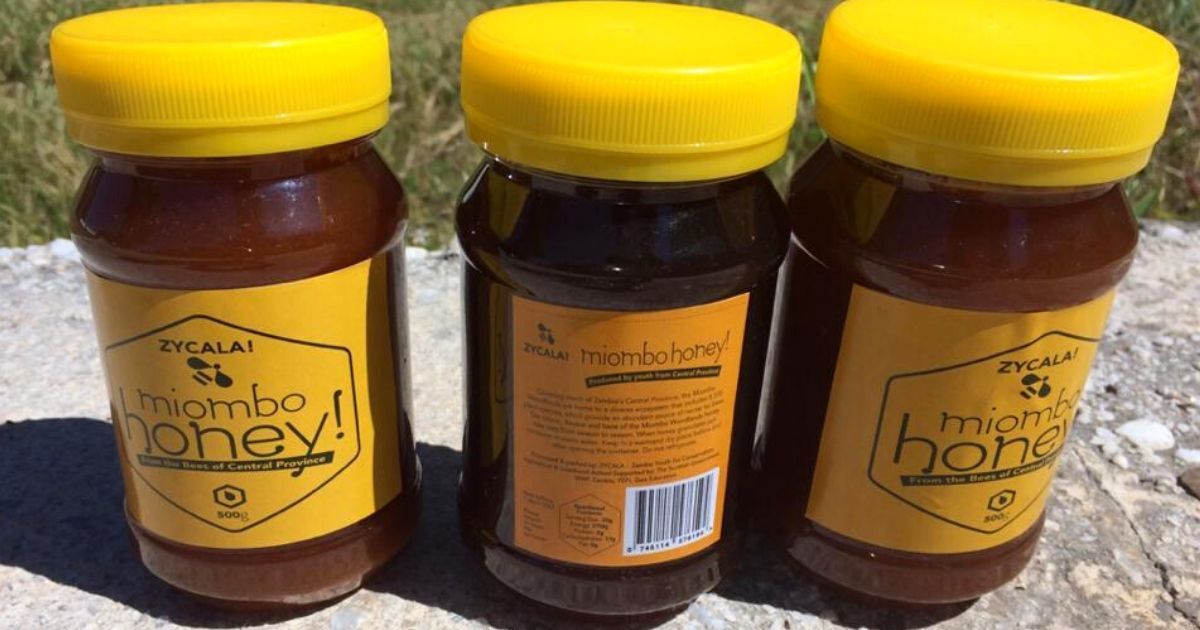 Tiza Zyambo, Project Officer for our partner, WWF Zambia, tells us more about the impact of honey production on the lives of the women in the project, and the future of the Zycala Honey business...
Blog Posts about ZYCALA project
SILC: A Source of Financial Stability for the ZYCALA Youth
Since the introduction of the Savings and Internal Lending Communities (SILC) activity. ZYCALA (Zambia Youth for Conservation, Agriculture and Livelihood Action) has seen a tremendous improvement in the livelihoods of the youths and the communities at large. Today ZYCALA has saved a cumulative total of K180,000 through SILC. In the furthest distances SILC has been seen to be an alternative for the financial sector for those who do not have access to banks in their communities.
How the ZYCALA project in Zambia has helped Brian to provide for him and his family
In times of climate change and erratic rainfall, ZYCALA aims to improve the livelihoods of people and ensure food security through organic agriculture. In essence, many youths have been empowered through training in sustainable organic agriculture practices and this has positioned them to have both access to the food they produce through the project and ways to utilise it.
Many farmers in Zambia often experience poor planting and harvest seasons. In the recent past, we have experienced a to…
Sustainable Business Training – Zambia
While the promotion of sustainable bio-social ecosystems is the driver of the ZYCALA project, improving food and livelihood security is one of the key deliverables.
The Sustainable Business training combined approaches in business planning with the promotion of sustainable practices conserving the environment. Conducted by YEFI, the young participants explored farming as a business concept and how cooperative endeavours could transform their communities economically.
ZYCALA! Change Agents – An Update
Last October, Gaia Education, WWF Zambia and the Young Emerging Farmers Initiative launched a three-year Scottish Government funded project in the districts of Chitambo, Serenje and Mkushi in Central Province, Zambia.
Zambian Youth for Conservation, Agriculture and Livelihood Action (ZYCALA!) aims to build the capacity of 420 local youth leaders to become active and effective change agents in youth-led campaigning on social and environmental issues, sustainable income generation and food se…